Closure for festive period
The Triflex office will be closed for the Christmas Break from 12:00pm, on Friday 21st December 2018 and we will re-open at 9:00am on Wednesday 2 January 2019.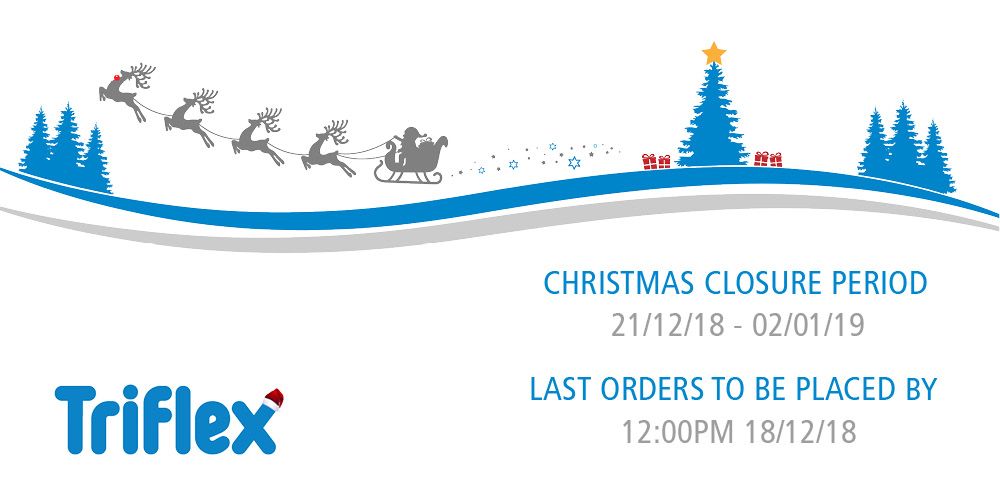 Christmas period order cut-off time
Please note that the cut-off time for placing orders will be at 12:00 pm on Tuesday 18 December 2018.
Any orders received after this time will not be processed until we return in January when the office re-opens for business as usual.
You will be able to place orders again from 9:00am on Wednesday 2 January 2019. If you have any enquiries, please do not hesitate to contact us on 01785 819119 or email orders@triflex.co.uk We apologise for any inconvenience caused and appreciate your cooperation.