Waterproofing on every level
For over three decades, Triflex has led the industry in the manufacture and specification of high quality, PMMA based waterproofing and surfacing solutions for multi-storey car park refurbishments. However, over this time we have also delivered an abundance of successful new build projects.
There are several subtle differences to consider when designing and delivering new build schemes. Our commitment to supporting Clients with the necessary testing and technical support before, during and after installation however remains consistent.
Ultimately our robust, rapid curing systems are equally at home in new build and refurbishment environments, protecting the structure over the long term whilst improving the users' parking experience.
Car park systems
Cold liquid applied waterproofing, surfacing and protection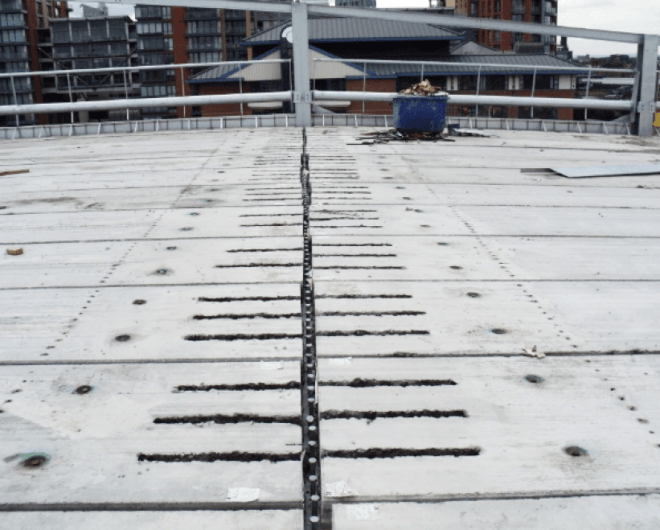 Structural movement
At point of completion, multi-storey car parks typically will have not been fully loaded with cars, subjected to vehicle movements or undergone seasonal thermal cycling. The inability to physically see how the structure will move and where cracks may develop over time is therefore a concern.
At Triflex our experience and understanding of parking structures allows us to predict areas of potential risk and specify the best value solutions for each deck and ramp of your project.
Our waterproofing systems have been specifically designed to cope with movement in car parks and have been tried and tested to manage the common problems that can occur over time.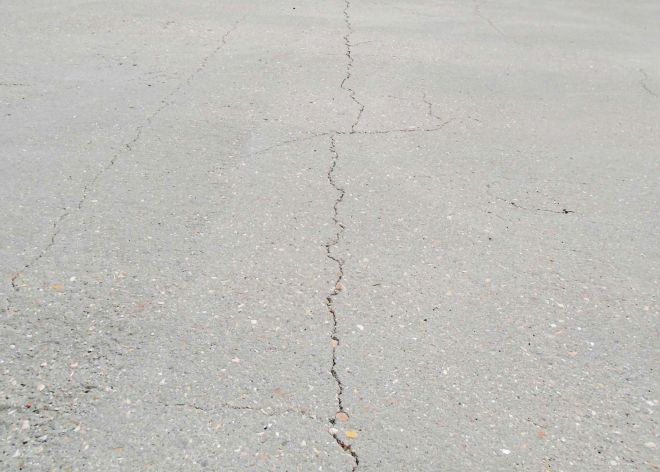 Dynamic crack bridging
Experience has shown us that the only reliable way to deal with cracking and provide long term waterproofing integrity is by using our unique reinforced technology.
Accordingly, our fully reinforced Triflex ProPark systems carry the highest class of dynamic crack bridging under EN 1504-2 of B4.2 (-20oC) and are BBA certified with a service life in excess of 15 years.
In high risk structures, it is prudent to fully reinforce all areas. In others however, strategic local reinforcement of high-risk areas will provide the same level of protection at a lower cost.
Again, understanding the car park's capacity for ongoing movement allows us to implement the best value, long term approach.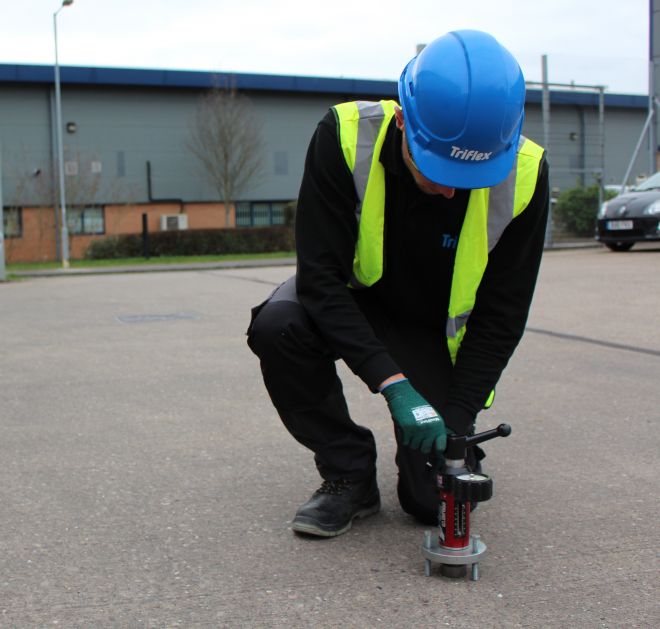 Technical service
Most car park coatings will perform well under laboratory conditions. The industry is however littered with countless historical failures, where unsuitable systems have been applied to poorly-prepared substrates, under less than ideal conditions.
At Triflex, we pride ourselves in supporting our Authorised Installers to deliver successful projects that waterproof over the long term. With training and support from our in-house technical team, we offer substrate assessment and testing for:
Adhesion in accordance with EN 1542: 1999
Moisture content through non-destructive electronic methods
Outgassing potential in cementitious substrates
Working with our dedicated Technical Team, we're committed to driving the solution for new build car parks.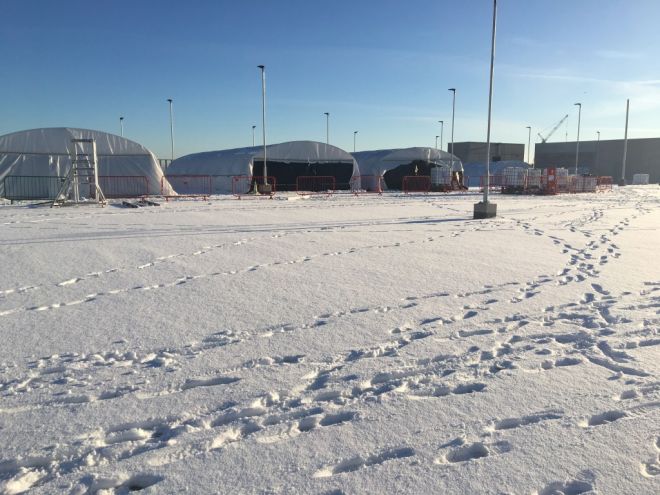 All weather working
Despite best intentions, to meet programme, often car park waterproofing systems must be installed all year round. This can be a problem for traditional, slower curing technologies which struggle to cure at lower temperatures.
Triflex was the first company to develop PMMA systems for waterproofing in the field of construction, back in 1987. Our unique resins have been specifically designed, developed and proven over 30 years to be easily installed under the damp and cold conditions experienced throughout the seasons.
Our PMMA waterproofing solutions can be applied at temperatures down to 0°C allowing installers to exploit short weather windows between rain or snow, therefore maximising the available installation time and ensuring projects are finished on-schedule and within budget.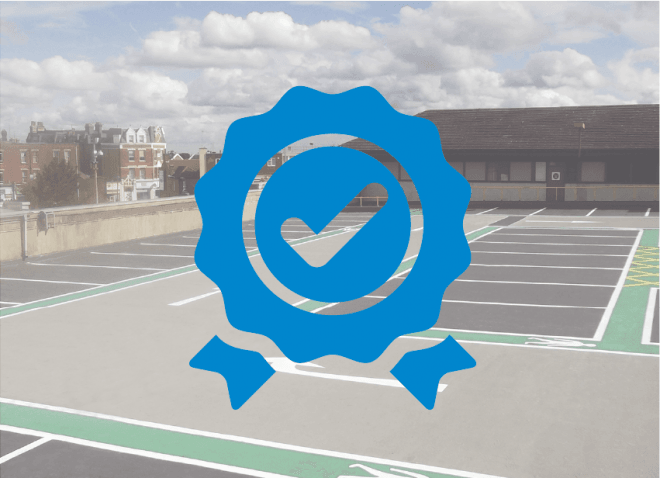 Meaningful warranties backed by insurance
It's because Triflex systems are thoroughly proven, tested to the highest standards and demonstrate exceptional reliability in service that we are able to offer meaningful, long term warranties for our car park systems.
Our systems are only installed by our network of fully trained and authorised contractor partners. You can rest assured that our systems are not only installed to the highest quality and guaranteed for the long term but are also backed by reputable insurance to give peace of mind for years to come.
Learn more about our warranties
Related case studies
Take a look at some of our recent case studies on new build car parks below...