Whatever the project, we have a range of specifically engineered waterproofing, surfacing, coating and repair systems to suit your needs. We can provide solutions for almost any application, such as; wind turbines, plant rooms, water treatment facilities, water features and fountains, monuments, joints and much more.
Advantages at a glance
Long lasting and reliable solutions
Cold liquid applied and fast curing
Compatible with almost any substrate
Dedicated testing and certification
Systems for specialist applications
Cold liquid applied waterproofing, surfacing and protection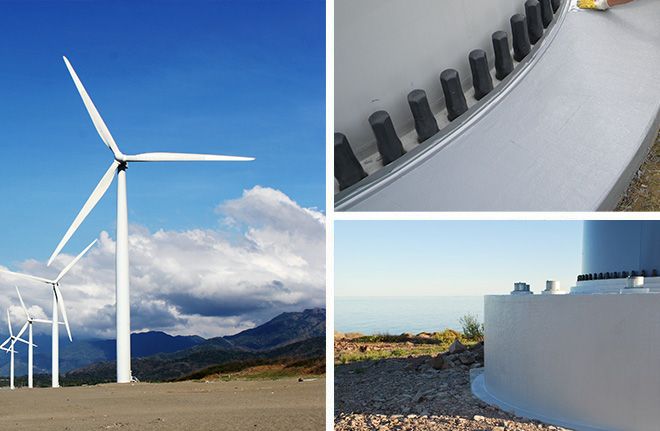 Solutions for onshore and offshore wind turbine protection
Wind turbines exploit the forces of nature and give us clean, renewable energy. In the process, the tower and foundation are exposed to the force of the wind and the constant movement stresses the structure. The strong deformation forces can encourage cracks in the tower and the towers foundations which allow moisture to penetrate and can lead to long-term damage.
Triflex Towersafe is a waterproofing system specially developed for wind turbines with a flexible special-purpose fleece reinforcement ensure permanent elasticity system properties. Its liquid form allows upstands and folds and even complex details, like bold cage foundations, to be waterproofed leaving no seams or joints. The wind turbine operator gets a quality technical solution of the highest standard.
Triflex Towersafe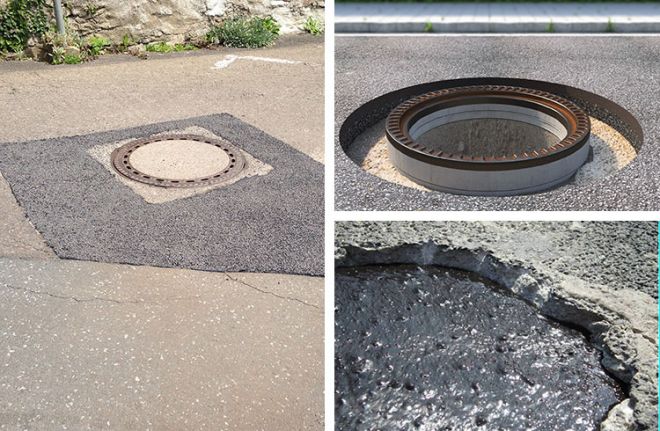 Rapid solutions for pot hole repairs and more
Many asphalt and bitumen based car park surfaces, including built-up asphalt waterproofing systems, suffer from traffic, freeze thaw and oxidation issues including, pot holes, craters, wheel indentations, wheel depressions and ponding. These issues can be resolved by using our high quality, cold liquid applied repair systems, eliminating the need for full depth removal and reinstatement with the original material. Our specialist solutions are also ideal for:
Ponds and planters
Anti-static solutions
Car park repairs
Ticket machine waterproofing
Cold pour rubber flooring for equine applications
Equine facilities require reliable, hard wearing flooring surfaces that are cushioned to protect a horses joints, tendons and shoes while providing an anti-slip finish. That's where Triflex EquiTerra comes in to its own, as a seamless, cold pour rubber flooring system that is ideal for use in a wide range of equine applications including stables, walkways, wash bays, parade areas, rings and much more.
Compatible with a range of substrates, including asphalt, concrete, steel and timber, Triflex EquiTerra can provide a quick, easy and reliable overlay solution. Unlike with pre-formed mats and pavers there is no potential for joints to break, or for sections to become loose and shift, as it is fully bonded to the substrate, providing the highest levels of safety. Triflex EquiTerra can even accommodate uneven surfaces, eliminating the extensive amount of time and cost that is associated with levelling ground works for preformed solutions.
Triflex EquiTerra