Where an alternative to a self-finished waterproofing and surfacing system is required, for example paving slabs, tiles, timber decking or artificial grass it is essential that the highest quality waterproofing system is used beneath.
The BBA and ETA certified Triflex ProTerra Buried system is the perfect answer, offering reliable, long term waterproofing that can be used in conjunction with a wide range of both loose laid and fully bonded overlay solutions. The system is ultra-fast curing and cold liquid applied, allowing installation to be completed quickly, without the use of hot works, and with minimal impact on users. Triflex ProTerra Buried is available in both a standard and a heavy-duty variant, so whatever the covering, we can provide a solution that lasts.
Dynamic crack bridging, fully reinforced, cold applied system
Triflex lead from the front. Featuring an ETA certified waterproofing membrane with unique resins with enhanced elastomeric properties and high tensile strength reinforcement, Triflex ProTerra Buried delivers a totally waterproof solution that can accommodate movement and cracking within the structure. There is no risk from hot works during installation as all Triflex materials are applied in a totally cold liquid form, curing to create a waterproofing membrane solution that lasts.
Fast curing with rapid installation
Rapid curing and easy to install, Triflex systems allow buildings to remain fully occupied during installation, limiting access restrictions and unnecessary disruptions to everyday life.
Tough and durable protection
Triflex ProTerra Buried is designed for use beneath coverings and in inverted and buried build-ups, easily withstanding the permanent loads created from the overburden. The durable system is unaffected by ponding water, can be overlaid with cementitious materials, and is resistant to chlorides (salts), carbon dioxide ingress, and approved de-icing and cleaning products. Protection that's built to last, with a low lifecycle cost.
Asphalt overlay
Many balconies, walkways and terraces have historically been waterproofed using asphalt which over time will fail. Triflex has more than 30 years' experience of asphalt overlay in the UK and Triflex ProTerra Buried is the ideal solution for directly overlaying failing asphalt where a buried or inverted build-up is required. In fact, whatever the substrate, we can provide a quick, easy and reliable overlay solution.
Safety and environmental
Our solvent and isocyanate free resin technology has been assessed under BREEAM principles and can contribute to A+ ratings.
Versatile design
Triflex ProTerra Buried is available in a standard and high duty variant. Create your perfect design by choosing from a wide range of overlay options such as tiles, paving, decking, cushion surfaces, artificial grass, cementitious overlay and much more.
External walkways, balconies, terraces, pedestrian bridges and other pedestrian trafficked areas beneath coverings
In inverted insulated external walkways, balconies, terraces, pedestrian bridges and other pedestrian trafficked areas
High risk areas subject to significant levels of structural movement and cracking
Refurbishment
New build
Overlay of existing failed waterproofing systems
Asphalt and polymer modified asphalt
Concrete, concrete repair materials and screeds
Existing membranes
Steel
Structural plastics
Timber
Cast in situ concrete
Permanent formwork with in situ concrete
Precast concrete planks with or without structural topping
Precast double tee units with or without structural topping
Steel / galvanised steel / structural plastic / timber constructions
Insulated / warm deck build-ups
Triflex ProTerra Buried is available in 7032 Pebble grey.
Overburden possibilities
Triflex ProTerra Buried is designed to be used with coverings including tiles, paving, decking, artificial grass and much more.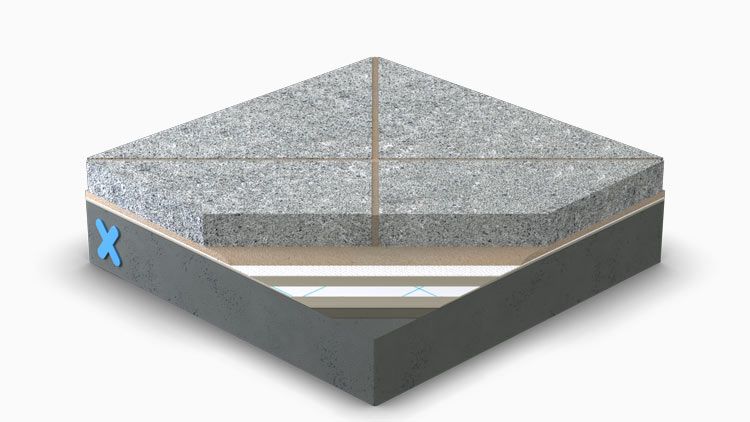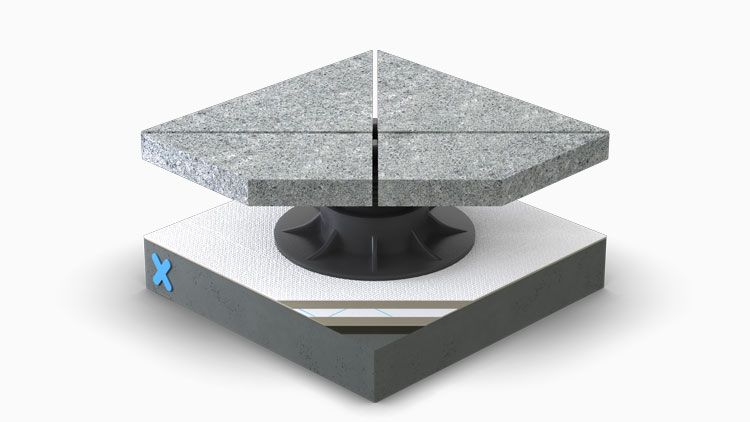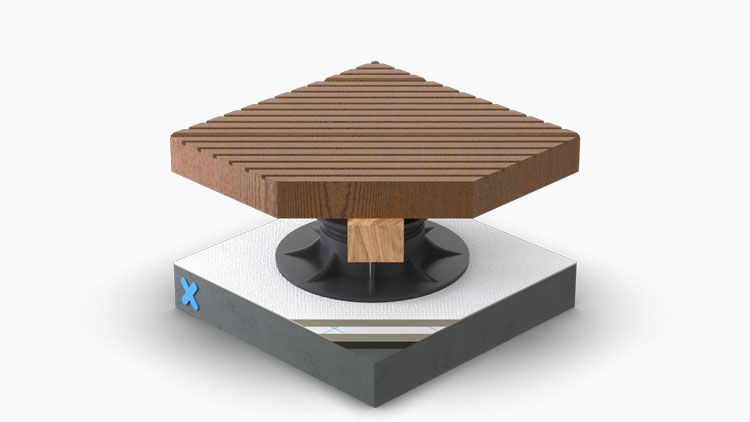 Require an on-site survey or quote?
All installations are carried out by our network of Triflex Authorised Contracting Partners. If you have a project we can provide a free no obligation on-site survey and can put you in touch with local Triflex contractors in your area that will be able to provide you with a quote.
To organise your free on-site survey you can either complete our project enquiry form or contact your local Business Development Manager, who will be more than happy to discuss your requirements.
Triflex Authorised Contracting Partners can place orders by calling 01785 819119 or emailing orders@triflex.co.uk.
Project enquiry
Fully certified to the highest UK and European standards and classifications, including:
BBA certified
Durability: Under normal service conditions the system will have a service life of at least 15 years
EN 1504-2 certified
B3.2 (-20°C) dynamic crack bridging
ETAG 005 certified (reinforced waterproofing membrane)
25 year expected working life
Fire performance
BS 476-3 (EXT.F.AA)
EN 13501-5 : Class BROOF (t1) / (t2) / (t3) / (t4)
EN 13501-1 : Class E
Root and rhizome resistant (reinforced waterproofing membrane):
FLL Certified: Root and rhizome resistant
NHBC accepted
Manufacturer certification
ISO 9001 Quality Management
ISO 14001 Environmental Management
ISO 50001 Energy Management