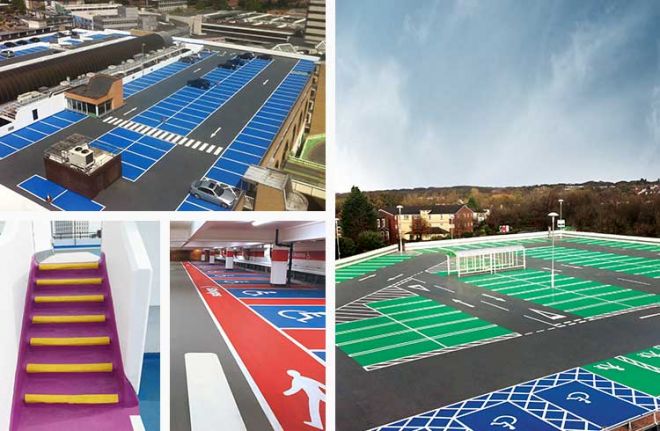 As unique structures with maximum spans and minimal support, car parks are subjected to high loads from vehicles and are exposed to weathering, wear, mechanical damage and chemical attack primarily from chlorides and carbonation.
Over time these influences can lead to structural damage and failures. With a legal duty of care to not endanger users, it is the responsibility of the owner / operator to ensure the integrity and safety of the structure at all times.
Triflex industry-leading car park surfacing systems have been installed in some of the busiest car parks in the UK and Europe. Our experience and knowledge of car park construction, coupled with our technologies developed over 40 years, enable us to offer unsurpassed levels of performance and provide long term structural protection for your peace of mind.
Car park systems
Cold liquid applied waterproofing, surfacing and protection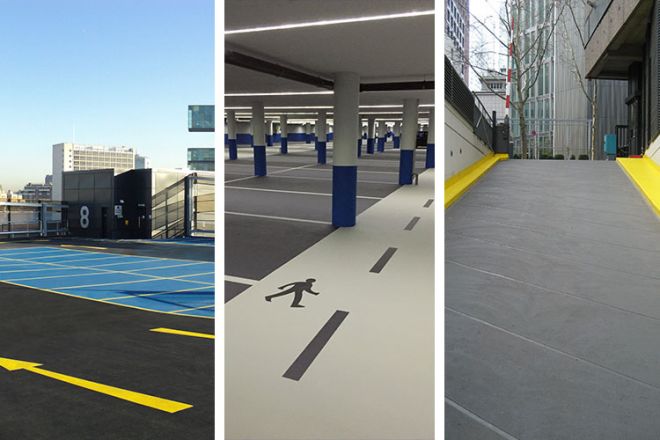 Solutions for a wide range of application areas
Our resin technologies are designed for use on all car park constructions and are compatible with virtually all substrates, including asphalt, concrete and steel and have been proven in the most challenging of trafficked environments.
We offer a variety of sophisticated solutions to deal with the widest range of applications, including:
External car parks
Internal car parks
Car parks above occupied premises
Underground car parks
Internal stairs and stairwells
External stairs and stairwells
Car park ramps
HGV (heavy goods vehicles) service yards
Car park line markings
Asphalt has historically been used for multi-storey car park waterproofing and surfacing.
Once asphalt coverings show signs of deterioration, action is required to ensure continued structural protection. Triflex warrantied asphalt overlay solutions deliver car park refurbishment with minimal disruption and reduced waste.
Take advantage of our 35 years of asphalt overlay expertise with advice about waterproofing and surfacing your multi-storey car park.
Get in touch with us here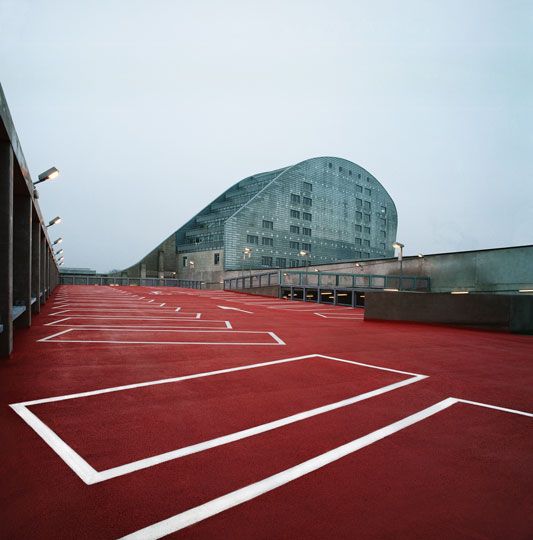 Cold liquid applied, durable marking and coating products
Robust and flexible markings and coatings
Inadequate skid and slip resistance, poor markings and unclear directional signage can lead to accidents. A clearly marked car park with a heavy duty, anti-skid surface is crucial to ensuring the safety and security of the structure and its users.
Through a combination of high quality materials, design assistance, colour range and specialist materials, Triflex can help create a safe, secure and efficient car parking environment. Our heavy duty, waterproofing, surfacing and protection systems maintain their appearance and skid resistance over time helping to minimise accidents and improve safety and navigation for all users.
Triflex marking and coating systems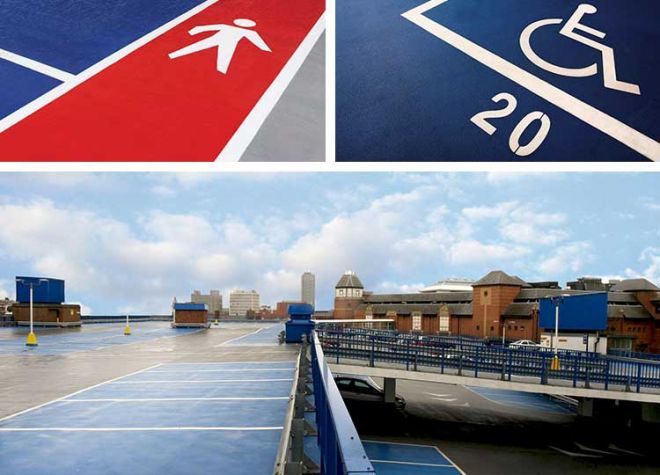 We understand that the calibre of your business and the way you care about your customers can be judged by the quality and appearance of your car park.
Triflex launched the Creative car park concept more than 15 years ago to allow the introduction of colour and design to what are often neglected areas. The concept has revolutionised thinking by offering superior quality car park waterproofing, surfacing and protection solutions combined with unrivalled opportunities for creativity in design.
With an exceptional colour range, design opportunities become almost unlimited allowing the creation of an aesthetically pleasing and welcoming environment which will leave a positive first impression on users. Triflex high quality, durable waterproofing, surfacing and protection systems offer a functional and creative design to improve and enhance the aesthetics of your car park.