Protectosil® has been used in building protection for decades. Protectosil® building protection products are well known and valued as corrosion inhibitors and water repellents.
Triflex has an agreement with Evonik, the manufacturer of Protectosil® for the supply of Protectosil® CIT, Protectosil® BHN and other Protectosil® products in conjunction with Triflex systems and on Triflex projects. Triflex has carried out extensive compatibility testing with Protectosil® CIT and Protectosil® BHN and unlike the majority of competing products, the vast majority of Triflex systems can be applied directly over Protectosil® treated concrete without the requirement for any additional preparation. This saves both time and resources on site, avoids removing concrete cover and importantly any of the Protectosil® which has been applied.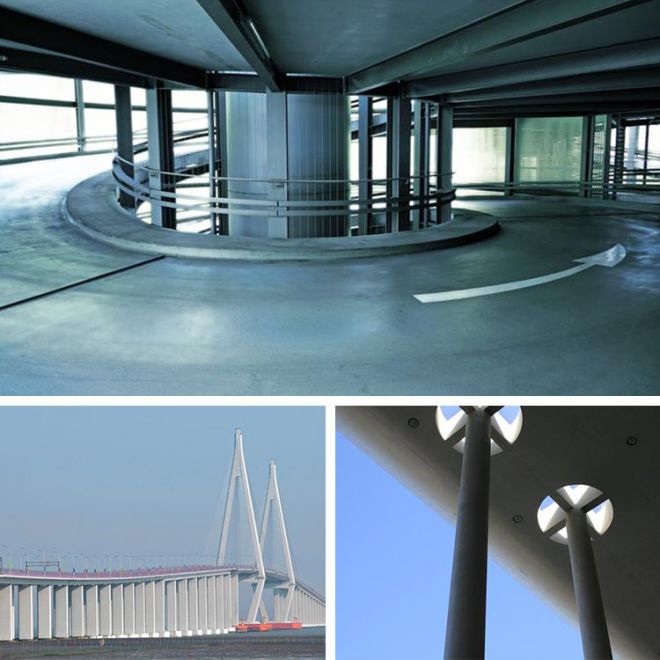 Building protection - Why?
Protectosil® building protection products secure your buildings and your investments. With Protectosil® building protection products you can gain:
An increased service life
Lower maintenance costs
An attractive appearance
A more durable structure
Many well-known buildings throughout the world are protected with Protectosil® building protection products. Why? Because these high-performance building protection products can prevent serious problems such as:
Corrosion of reinforcing steel
Efflorescence
Salt burst and sulfate attack
Freeze-thaw damage
Acid rain attack
Algae, mildew, and moss
The wide spectrum of Protectosil® building protection products enables you to choose the optimal product or product combination for almost every type of application and substrate:
Concrete
Brick
Natural stone
Split-face block
Sand limestone
Marble
Granite
The problems described above can be solved with Protectosil® products, which can be divided into the following primary categories:
Durable steel-reinforced construction and reduced maintenance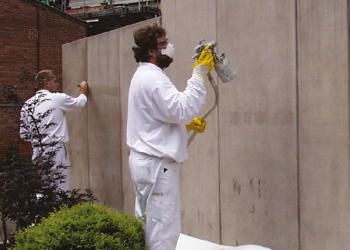 Steel-reinforced concrete structures such as car parks represent major private and public investments. Over time, however, reinforcing steel can corrode and rust, leading to a weakening of the structure if expensive repairs are not undertaken. The key to successful protection of valuable building structures is to stop water and chloride ions from entering the substrate. If the structure is already experiencing corrosion, there is still a viable cost effective solution.
Protectosil® CIT is an advanced silane based corrosion inhibitor system with outstanding features. Like other Protectosil® products, Protectosil® CIT builds a deep and long-lasting barrier because it penetrates into the substrate and binds chemically to the concrete. It protects steel-reinforced concrete by interrupting the corrosion mechanism. Even in concrete exposed to high corrosion conditions, Protectosil® CIT has proven its efficiency.
The best repair is one which does not have to be done. This is why we recommend using Protectosil® CIT.
Protectosil® CIT
The trick is to keep water out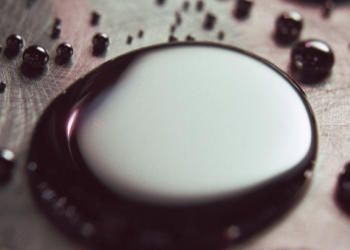 Moisture is the root cause of almost all mechanisms that damage mineral building materials such as concrete. The porous nature of many substrates allows water and dissolved contaminants to penetrate via capillary suction into the pores. This may cause various problems such as corrosion of reinforcing steel, salt burst, or freeze-thaw damage.
There is no doubt that by preventing water ingress into a structure, damage is drastically reduced. But the key question is how?
Treatment with water repellents – called "hydrophobation" - using Protectosil® building protection products is unique. Protectosil® water repellent products penetrate deep into the substrate. They keep water out and maintain the substrate's water vapour permeability.
The large molecules in polymeric water repellent coatings seal the pores of the substrate and may stop it from breathing.
Protectosil® BHN
Protectosil® is a registered trademark of an Evonik Industries group company.