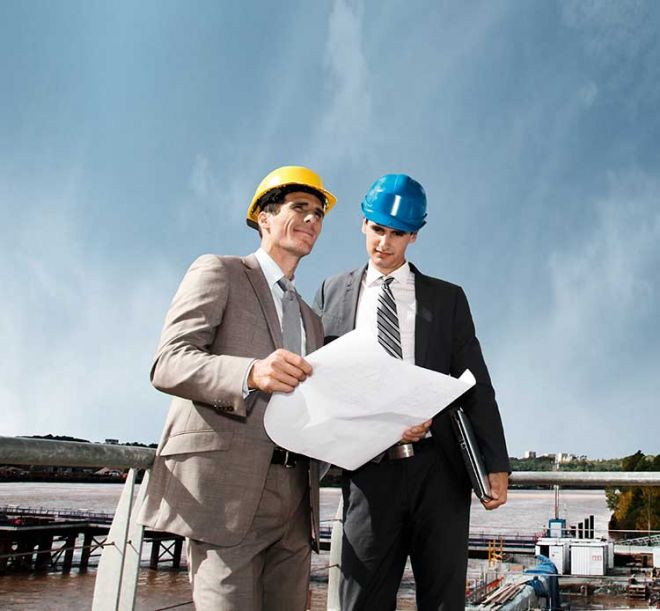 You cannot afford to take chances with a waterproofing and protection system on a building. It is the final layer of protection to ensure its long-term structural integrity. Getting it wrong can lead to unseen corrosion and potential disaster.
While people may notice a leak or condensation build up in a building that is inhabited, there are plenty of structures that are not occupied and where it may go unnoticed - such as in car parks.
You need long-term durable protection from not just water, but in the case of car parks ongoing mechanical stresses, oil, grease and chemicals. While the solution you specify today may be up to the job, how do you know that in 10 or 15 years' time it will still be offering the same protection?
Whether you are involved in a new build or refurbishment project talk to us at Triflex and we will help ensure that your waterproofing system protects the structure now and for its long-term future.
Is the waterproofing system up to the Standard?
When your reputation is on the line you need to make sure that whatever waterproofing system you specify is up to standard. In this case BS EN 1504-2.
At Triflex research and development is key to our success and is backed by the highest levels of independent testing. Every element, or layer of our solution, is tested against the standard and each system as a whole is tested too. We have invested heavily in getting our solution right, both in the development stage and in testing. All our cold liquid applied resin systems undergo the same rigorous procedure.
But not all cold applied resins are tested so vigorously. Do not be taken in by clever marketing, make sure that you know what you are specifying and that it really does meet the standard, it is your reputation and legal duty of care to get it right. If you want real peace of mind we have the solution and we pride ourselves on delivering it together.
Specifying and commissioning the right solution
Long-term protection is critical, which is why we offer far more than products to get your solution right. Our full service typically includes:
Consultation. We will listen and work with you towards a solution that meets all of your protection, safety and aesthetic needs
Survey. Our technical team will carry out a free of charge condition survey
Testing. If needed we will do free of charge core, adhesion, cohesive strength and other testing
Specification proposal. After evaluating your project, we will provide a complete specification for you
Installation. We only work with our network of Triflex Authorised Installers to ensure a quality installation
Technical support. We can provide on-site support, quality control and attend site meetings where required
Warranty. Our solutions are underpinned by meaningful warranties backed by insurance
Get us involved from the beginning of your project and we will help you to get the specification right.
Opting for a cheap option, can you afford the risk? Whether you need to specify a solution for a car park, roof or other structure we have an ideal solution that will provide long-term protection. Let us help you make the right decisions and then help project manage its application to ensure that the protection lasts for its stated lifetime.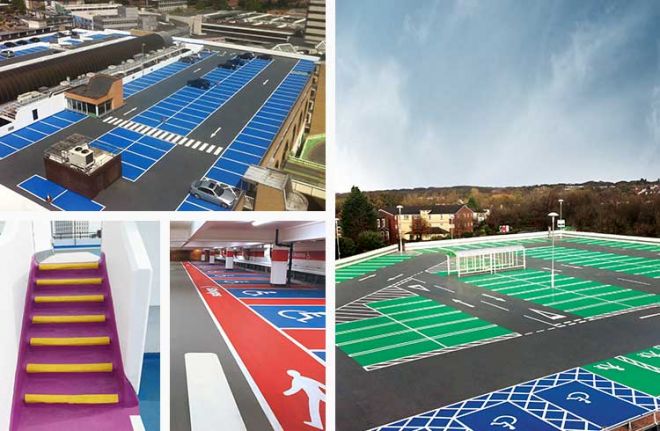 Car parks are unique structures with maximum spans and minimal support. They are subjected to high loads from vehicles and are exposed to weathering, wear, mechanical damage and chemical attack mostly from carbonisation and chlorides. Over time this can lead to structural damage and failure.
Our resin technologies are designed for use on all car park constructions and are compatible with virtually all substrates including asphalt, concrete and steel. They have been proven in some of the busiest and heavily trafficked environments imaginable.
Find out more about our car park solutions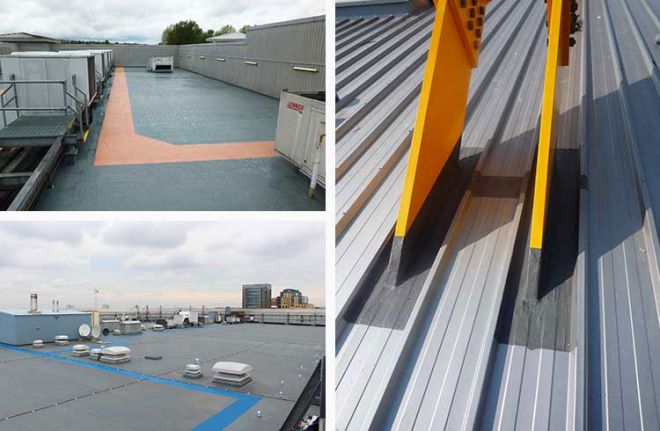 Our roof waterproofing systems offer the best possible long-term protection for simple, highly detailed or intricate roof structures. They are versatile and can be used in all areas, providing durable and long-lasting protection.
You can be safe in the knowledge that you have left your customer with the highest levels of certified protection.
Find out more about our roofing solutions