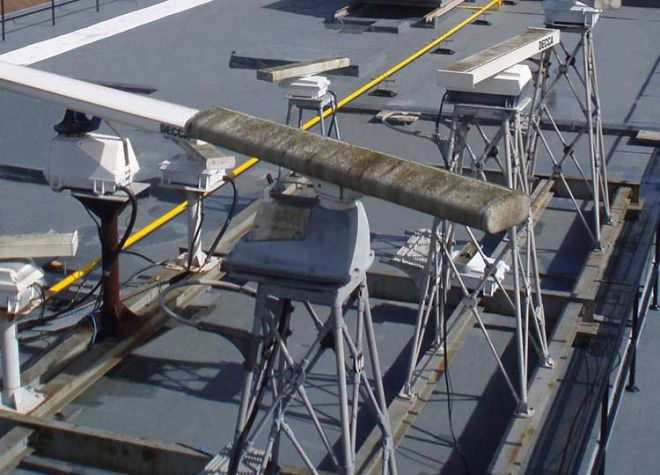 Those of us in the construction and roofing industry will know that waterproofing a roof has more to it than choosing a product, applying it, then sitting back as it gives years of seamless protection. Whether it's for new build or refurbishment, a waterproofing system must adapt to the conditions on the roof, offer maximum design possibilities and perform without compromise – remaining watertight at all costs.
A roof today can include anything from zero pitch to vertical walls to overhangs, with warm and inverted build-ups incorporating everything from green areas, submerged features, heavily trafficked areas and buried waterproofing. These roofs not only have to perform as a given but be flexible to accommodate the widest variety of complexities from air conditioning units, plant rooms, satellite fixtures, roof lights and restraint systems to solar / photovoltaic panels, whilst still offering outstanding waterproofing integrity and durability. Increasingly, roofs are also used as a visible design element in modern construction with clients requiring the incorporation of highly complex shapes, profiles and bespoke colours and designs.
As our roofs become more congested with plant and equipment, increased penetrations are required through the build-up which need long term secure waterproofing and sealing to the existing coatings, sheets or membranes, whilst allowing for the different coefficients of expansion of the various elements. Detailing these complex and congested roofing areas with traditional and sheet applied waterproofing materials is not only time consuming, but in practice can create significant vulnerability, potentially leading to water ingress and ultimately roof failure.
These vulnerabilities are caused by:
Sheet applied materials with their consequent requirement for seams, laps and fixings or pre-formed mouldings at details i.e. weak points
Traditional materials with the requirement to form pitch pockets and other vulnerable details at penetrations
The inability of the materials to be shaped to the form of the details, ensure adhesion to multiple substrates and to deal with the movement associated with the interface of various materials with different coefficients of thermal expansion.
Cold liquid applied technology
Seamless, cold liquid applied resins or liquid plastics have proven themselves as problem solvers in the construction industry for almost 40 years. These liquid applied materials consist of one or more components, which are applied on site as a liquid and which harden as a result of a chemical cross linking reaction or physical drying process. The most frequently used liquid resins in the roofing industry are based on polyurethane, unsaturated polyester and polymethyl methacrylate.
The use of high quality, seamless, fully bonded, cold liquid applied technology allows the requirements of virtually any form of roof construction, however complex to be fulfilled. As these cold liquid applied systems can be installed to suit any shape, complexity and form and avoid joints, seams and fixings, they totally eliminate weak spots, providing contractors and clients with a totally homogeneous, seamless waterproofing solution encapsulating all details and the main roof areas.
The ability of cold liquid applied systems to adhere to the widest range of existing substrates can often fully eliminate the costs, risks, disruption and impacts on landfill associated with the removal of the existing failed waterproofing systems. For both contractors and clients they also eliminate the fire and health and safety risks and inconveniences associated with hot applied systems, are the proven solution where hot works are banned and can significantly reduce insurance premiums.
With cold liquid applied systems, many roofing substrates do not require a primer and often the reinforced systems are applied wet on wet in one single process without the requirement for contractors return to site to apply additional layers. With fast curing systems without extended cure times at low temperatures, the contractor can leave site secure in the knowledge that the system is fully cured and fully watertight.
Cold liquid applied waterproofing systems provide a cost effective method for re-waterproofing existing roofs and for new build applications. With many systems demonstrating proven performance in excess of 25 years and millions of square meters already laid, cold liquid applied waterproofing is the solution of choice for the increasing complex roofing industry.
For almost 40 years, Triflex UK has been a leading European specialist in the manufacture of cold liquid applied waterproofing, surfacing and protection systems. Triflex stands out as an innovator, offering not only a range of extraordinary liquid applied roof waterproofing systems, but also waterproofing and surfacing solutions for car parks, walkways, balconies and terraces.