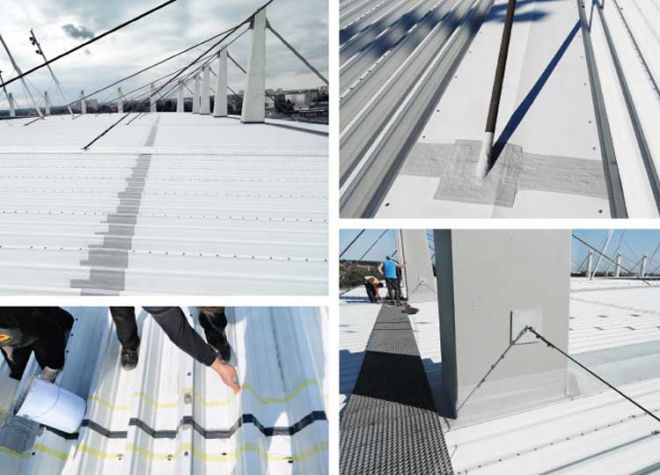 Did you know that Triflex cold liquid applied waterproofing, surfacing and protection systems are ideal for use in stadiums and event facilities? They have been used widely for over 40 years in world famous locations, including; Olympic parks, football stadiums and race tracks such as the Nürburgring.
Our systems and solutions are designed to protect stadium roofs from water ingress as well as to waterproof the most complex of details. They protect and surface car parks for the long term and increase the overall safety for home fans, away fans and general visitors. But we can also do much, much more.
By using Triflex cold liquid applied marking and coating systems you can easily improve your team or brands overall impression. Our systems are designed, developed and tested to create robust and lasting wayfinding, logos, branding, team crests and much more. They are available in a wide range of standard colours and bespoke colours can be made to order.
Triflex solutions for stadiums and event facilities