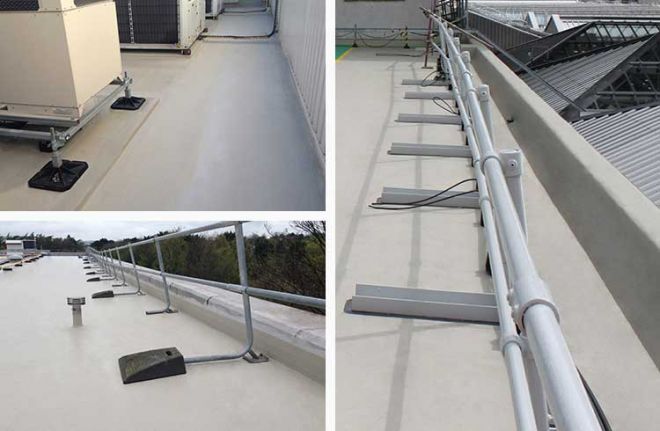 Triflex has achieved British Board of Agrément (BBA) approval for Triflex RoofTec, our virtually odourless, 1 component, reinforced roof and internal waterproofing system.
To achieve certification, rigorous performance testing was carried out and existing installations were reviewed. The BBA is the UK's major authority offering approval and certification to the construction industry and we are thrilled to have achieved BBA certification for Triflex RoofTec, in addition to the ETA certification which was already in place.
Triflex RoofTec is an award winning system*. Used on applications ranging from flat roofing and roof details to basement and foundation waterproofing, where it really comes into its own on damp, mineral substrates. It is ideally suited to hospitals, nurseries, food processing facilities and other sensitive environments thanks to being virtually odourless and solvent and isocyanate free.
Paul Barker, Director was keen to point out the importance of BBA recognition, 'Our priority as a company has always been to ensure that our clients have complete confidence in our products, third party accreditation such as BBA certification is essential in doing this.'
*German Innovation Award 2018 from the Design Council under the name Triflex SmartTec
Take a look at Triflex RoofTec