Triflex ProThan provides the ideal solution for waterproofing roofs in highly odour sensitive areas.
The solvent free resin is odour free during application making it ideally suited for waterproofing the roofs of hospitals, food processing facilities and other sensitive environments.
Dry film thickness c.a. 2.00mm

System weight (excluding primer) c.a. 3.10Kg/m²
System build-up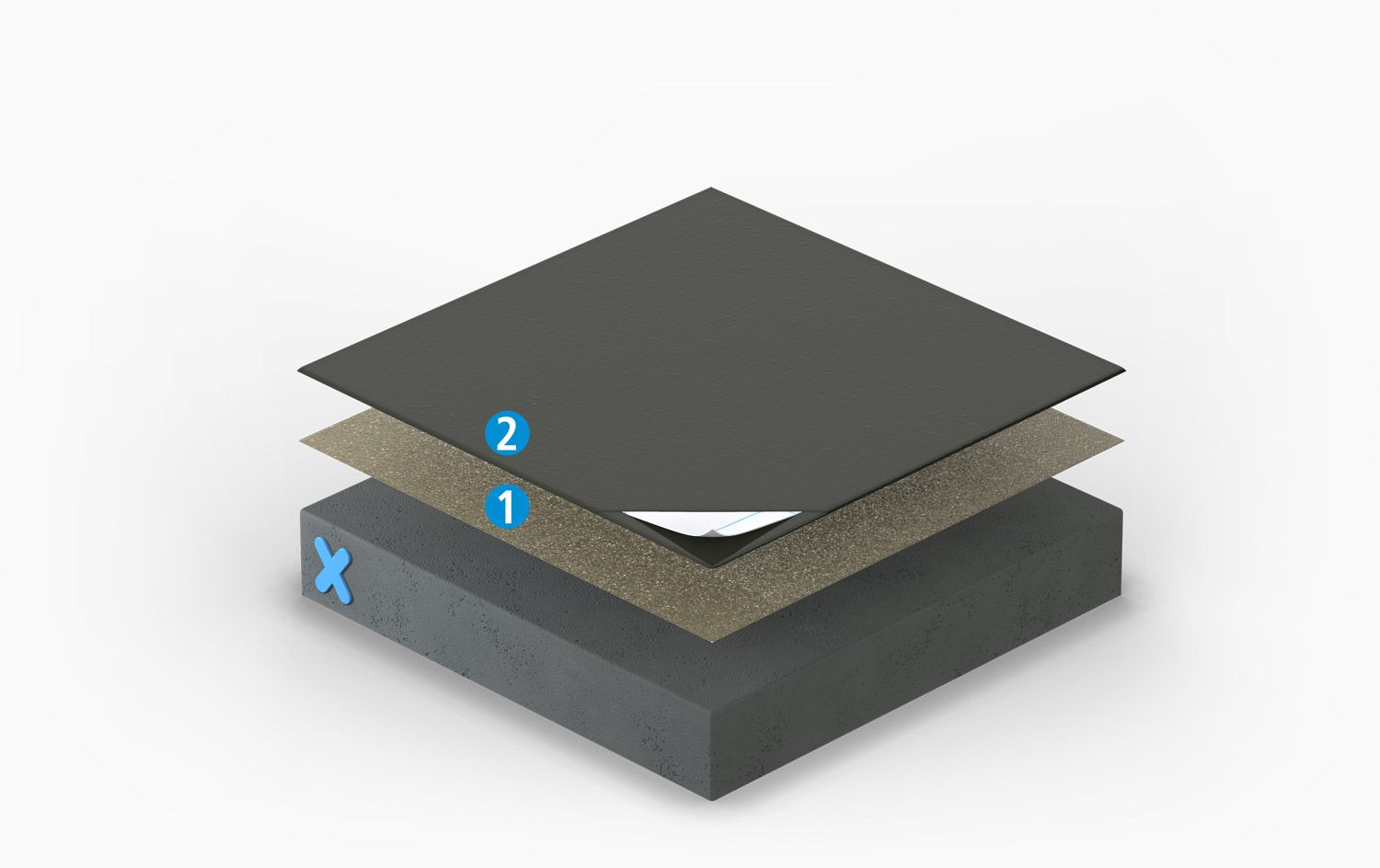 1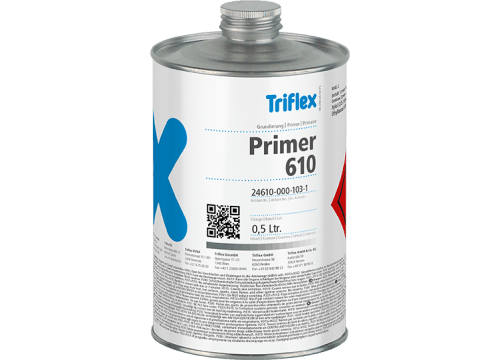 Primer for single-ply membranes, liquid coatings and coated metals.   
Overcoat / traffic: 20 minutes
Consumption: 0.06L/m² min.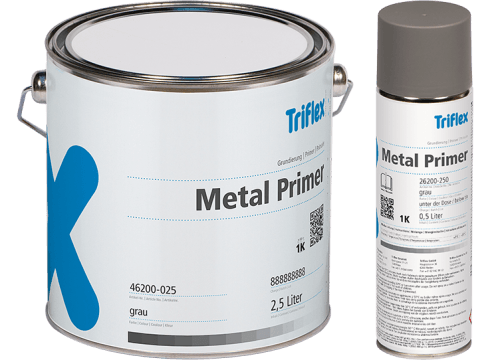 Primer for metal substrates, also available as spray can.
Overcoat / traffic:
30 minutes using spray can
60 minutes using roller
Consumption
Minimum 0.08 to 0.10 L/m²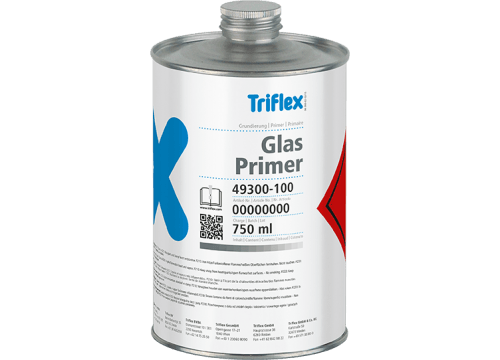 Primer for glass substrates.
Overcoat / traffic: 20 minutes
Consumption: 0.05L/m² approx.
Primer for cementitious and other substrates for Triflex ProThan.
Overcoat / traffic: 12 hours
Consumption: 0.30Kg/m²
Aggregate: Quartz 0.3 - 0.6mm: 2.00Kg/m²
2
Reinforced waterproofing (single process)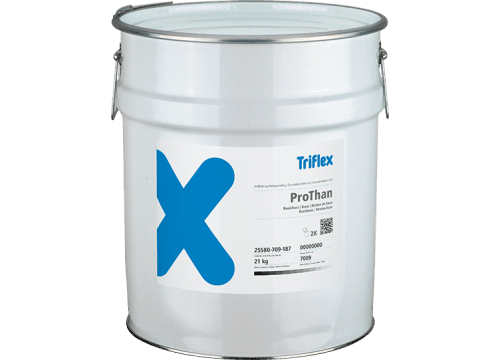 Odourless, solvent free waterproofing resin used with Triflex 110g Reinforcement Fleece and as the optional heavy duty wearing layer and finish in the Triflex ProThan system.
Overcoat / traffic: 12 hours
110g Reinforcement Fleece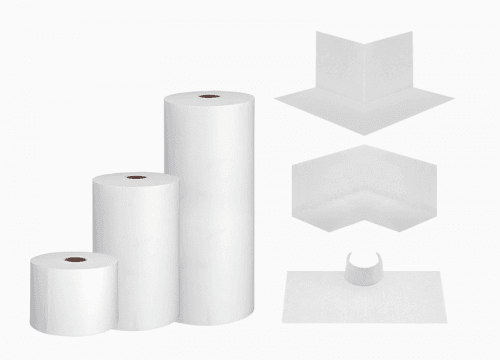 Polyester fleece used with Triflex resins in Triflex fully and partially reinforced systems.
Triflex ProThan is available in 7009 Green grey and 7016 Anthracite grey.
Request a sample