Triflex Towersafe with optional coloured finish can be used locally as an additional protection layer or for aesthetic purposes.
System build-up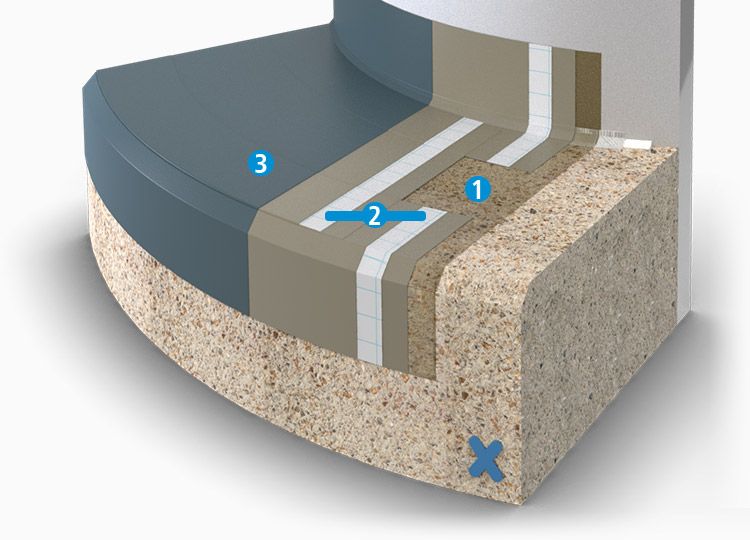 1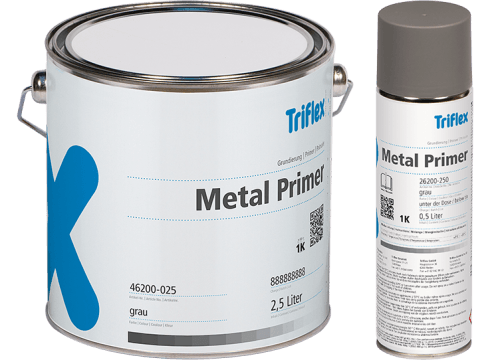 Primer for metal substrates, also available as spray can.
Overcoat / traffic:
30 minutes using spray can
60 minutes using roller
Consumption
Minimum 0.08 to 0.10 L/m²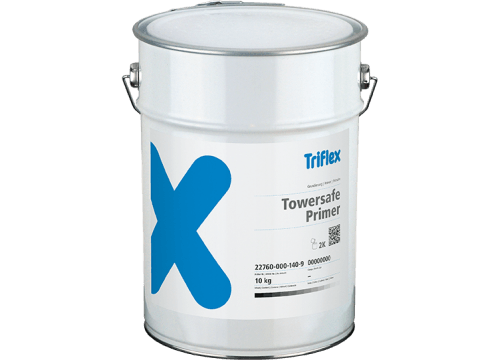 Primer for cementitious and other substrates.
Overcoat / traffic: 45 minutes
Consumption: 0.40Kg/m² minimum
2
Reinforced waterproofing (single process)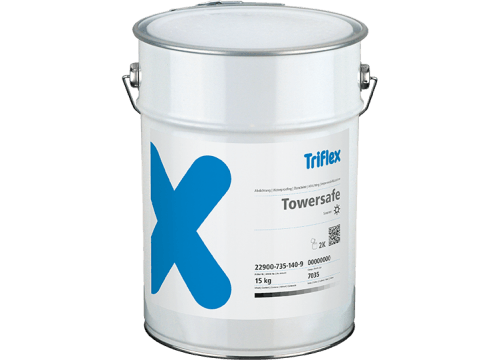 Waterproofing resin used with Triflex 110g Reinforcement Fleece and as the optional wearing layer in the Triflex Towersafe wind turbine waterproofing system.
Overcoat / traffic: 45 minutes
Consumption: 3.00Kg/m² minimum
110g Reinforcement Fleece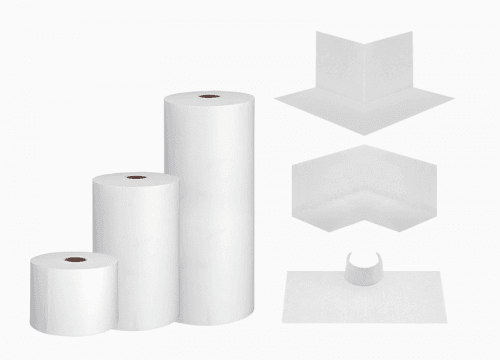 Polyester fleece used with Triflex resins in Triflex fully and partially reinforced systems.
3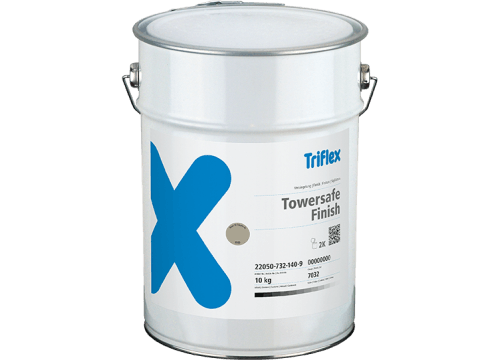 Finish for Triflex wind turbine waterproofing, surfacing and coating systems.
Overcoat / traffic: 1 hour
Consumption: 0.50Kg/m²

Triflex Towersafe with a coloured finish is available in 7 optional finish colours, allowing the system to be tailored to meet aesthetic and project needs. Special colours can be produced to order.