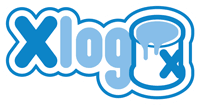 Liquid applied resins are one of the fastest growing markets for the waterproofing and surfacing of flat roofs, car parks, walkways, balconies and terraces. But it is a situation of buyer beware because not all resins are created equal.
In the UK we are known for talking about the weather, and with good reason in our temperate climate. In practice there are very few days that are rain free, especially when we move out of the two or three months that we call summer.
If you are a building surveyor or contractor this fixation with the weather forecast can be critical. Wet and cold days cause delays, the dryness of a substrate and the warmer the weather the faster many liquid systems cure. Meaning, it is more likely that you can work on a particular day, and the sooner a project can be completed.
For end customers this means that their building can open faster, causing less disruption such as enabling access to be maintained. But with the right liquid, it means buildings can remain open and continue to operate. Every day lost costs money.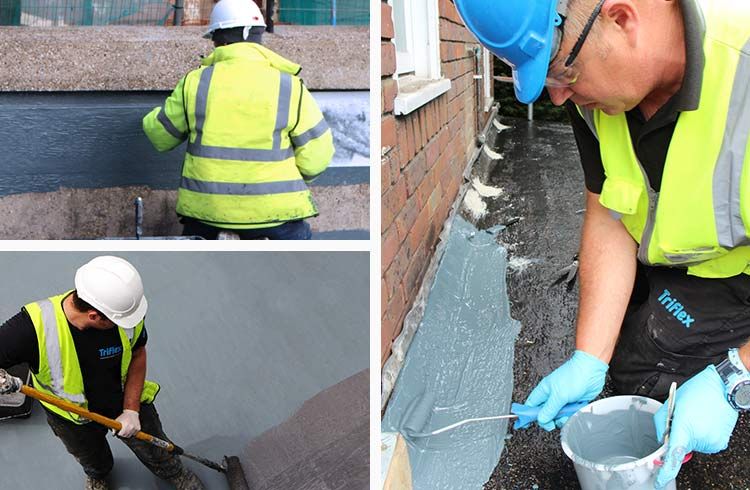 This is where PMMA, or Polymethyl Methacrylate to give it its full chemical name, really shines. It cures rapidly, and low temperatures do not affect its cure time. Different liquid waterproof technologies cure to provide a fully waterproof solution at different rates.
The typical time for a PMMA system such as Triflex ProTect to cure, and provide a fully bonded waterproof system, is 45 minutes for the primer and a further 45 minutes for the main area waterproofing system. So about 1.5 hours in total. Yes, it takes time to apply the system, but typically with a team working together even a large flat roof can be waterproofed in a single day. The curing is based on a chemical cross linking process and is not temperature dependent i.e. it's not based on solvents evaporating. In fact, Triflex PMMA resins are solvent and isocyanate free offering significant health and safety benefits. Once cured, the resin forms a fully bonded acrylic surface.
Many other systems that you will come across are based on alternative chemistries – most commonly polyurethane (PU). In complete contrast, the curing time for many PU systems is between 6-12 hours for the primer and a further 6 hours for the waterproofing layer. This means that it generally takes two days to provide a waterproofing solution.
The danger is, if it rains during this period then you may need to start the whole process again.
With Triflex PMMA systems you even have the benefit that there are more months of the year that you can work in. If you need to find a weather window of just a few hours without rain, rather than an entire day or more, your effective waterproofing season is longer. And here's the real rub, with a PMMA resin from Triflex the curing time is not temperature dependent, so it can be installed all year round down to temperatures of 0°C and -5°C for details, so that's winter covered.
Where it also shines is in the overall installation cost. Triflex PMMA resins allow the installer to maximise weather windows, massively cutting down installation time. This means there is reduced need for access to a building or roof, less labour time for the installer and services such as scaffolding are needed for shorter periods.
Ask yourself do you find yourself looking at the sky or perhaps the weather app on your phone and scratching your head trying to work out if you can get that flat roof, car park or other application finished on a particular day? Perhaps you decide it is better to leave it until later in the week, or even later in the year? In the mean-time, is your customer screaming at you to get the job done because their building is closed and not in use, or worse yet they are losing revenue?
Perversely many waterproofing issues will be discovered in the colder autumn and winter months of the year when it is most likely to rain or even snow. Chances are your customer wants their issue it solved, and they want it solved quickly before there is too much damage.
By using a Triflex PMMA system, if you are a building surveyor you can solve your client's waterproofing problem quickly, if you are an installer you can work all year round and if you are the building owner your problem is resolved promptly, with minimal disruption. Now that's what we call a real win win situation.
Learn more about Triflex systems
Editors note: At Triflex we also provide systems in chemistries other than PMMA such as
Triflex ProThan
and we are happy to specify either. It's just that in many instances PMMA systems can offer significant advantages to both you and your customer.