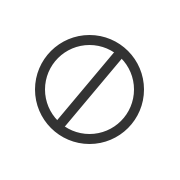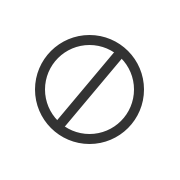 In July 2017, Tom Walker of Jones Lang LaSalle invited Triflex to carry out a site survey to the 6,500m² roof at the Captain Cook Square shopping centre in Middlesbrough.
The existing substrate comprised of a 20-year-old single-ply membrane which had surpassed its service life and had begun to deteriorate, visibly splitting at the seams and in detailed areas. These issues can be common in single-ply roofs that are near the end of their life. Years of exposure to UV and weathering can cause shrinkage and subsequently create adhesion issues. Without a new waterproofing membrane it was clear that the roof would start to ingress water, which could cause damage to the retail outlets below.
A full on-site investigation was carried out by the Triflex Field Technician Team. During the investigation a number of tests were conducted to aid the specification process, including core, peel adhesion and a plasticiser migration tests.
Core tests involve removing a 'core' from the roof substrate to establish the existing roofs build-up. It also allows us to reveal whether there are any underlying or undetected issues. In this case the build-up consisted of a concrete foundation, insulation and a single-ply waterproofing membrane. The core also revealed that the insulation was still in a good condition and would not require replacement.
In the majority of instances, Triflex is fully compatible with single-ply. However, we believe that as a responsible manufacturer it is necessary to conduct peel adhesion tests to ensure compatibility and that a lasting, high quality solution can be provided. Furthermore, peel tests allow us to identify whether the existing substrate requires pre-treatment or priming to create the best possible bond. Our tests revealed a high level of compatibility between the existing single-ply and Triflex, and that it was suitable to be directly overlaid without the use of primers.
Lastly, a small amount of the existing single-ply membrane was sent to the Triflex Research and Development Centre in Germany to test for evidence of plasticiser migration. Plasticisers are additives which lower the glass transition temperature (the temperature at which a material will become brittle and potentially break) but are often used to make materials more pliable. Single ply if overlaid with plasticiser present, can cause cracks to appear in the new waterproofing solution. If this were the case the existing single-ply would require removal. Fortunately no plasticiser was present in the single-ply, ensuring it could be overlaid without issue, saving the client significant costs in removal, disposal and time.
One year after the testing had been completed, the client confirmed that funding for the project had been received. Thanks to the in-depth survey and testing provided, we were invited to present a project specification for a roof overlay solution based on the findings of our testing. At this point Triflex Authorised Contracting Partners, Central Roofing and Building Services Ltd. were brought on to the project.
Prior to conducting the works, Central Roofing and Building Services Ltd. carried out their own pre-construction drone survey. This coupled with the Triflex project specification provided the client with a thorough understanding of the scope of the project and additional faith in the installation process proposed.
Triflex ProTect was specified to overlay the single-ply roof. Triflex ProTect is a fleece reinforced system. It is fully compatible with single-ply and provides a seamless, reliable waterproofing membrane. The system is totally cold applied, rapid curing, including being rainproof in as little as 30 minutes and can be installed in temperatures down to 0°C. This allows works to be completed throughout the cold winter months. Triflex ProTect is also BBA certified and is expected under normal service conditions to provide durable roof waterproofing with a service life in excess of 25 years.
Detailed areas needed a specialist solution. Triflex ProDetail and Triflex ProFibre were specified to waterproof all details and penetrations. Triflex ProDetail is a fleece reinforced system, with a thixotropic formula that allows it to be installed onto vertical and even inverted surfaces. It is ideal for waterproofing upstands, gutters and roof penetrations. Triflex ProFibre is a detailing waterproofing system that contains individual fibres within the resin, when applied they interlock to provide additional strength. It is ideally suited to extremely complex details and penetrations that are either not possible to waterproof with Triflex ProDetail or are in hard to reach areas and impractical to fleece reinforce.
On-site works commended in September 2019, initially the heavy rain experienced in late September and early October restricted progress, but the rapid cure of the Triflex materials and suitability to be installed in low temperatures helped to keep the project on track. James Bartlett of Central Roofing & Building Services Ltd. commented "The Triflex waterproofing systems were easy to install and this helped to keep the project on track. The support provided by the team at Triflex is exceptional and this added to the smooth running of the job in order to complete it within the time scales and working parameters. This product was very effective for a single ply roof and I look forward to using it again on other projects.  I would highly recommend using Triflex in the future."